My name is Posy Gentles and I'm a gardener and garden-designer who restores and revives gardens. I can advise you on what's worth keeping, what can be added and what needs taking away. From a bare patch of earth, I can make a garden that's right for you.
I also offer garden advice and planning online, which allows me to work on gardens around the world, and has been particularly useful in lockdown.
My work is mainly private by word of mouth and includes the complete redesign of the very elegant Art Deco garden of a 1920's villa, and the restoration of an Arts and Crafts garden, whose red-brick walls, topiaried yews and tumbling roses had almost vanished under brambles and ivy. I am managing the restoration and renovation of a 3-acre 12th Century priory garden, reshaping overgrown yews and throttled, leggy roses and replenishing borders.
I have designed courtyard gardens and landscapes for opulent holiday lets, where low maintenance and luxury is required.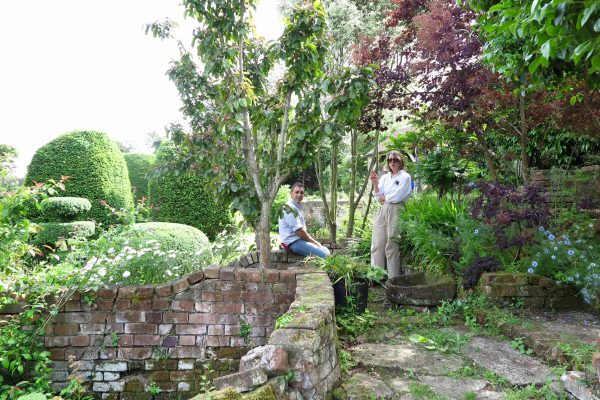 An exquisite range of shapes, colours and varieties.
Revealing and developing gardens rather than imposing on them"
Rather than bulldoze and start again from scratch, consider renovating your plot with guidance of someone like Posy Gentles"